Exhibition - OG21-forum 2019
Delegates at the OG21-forum will also be able to visit technology companies in the exhibition area. The exhibition includes more than 15 companies with high technology and competence content.
The exhibition hall plan is shown below: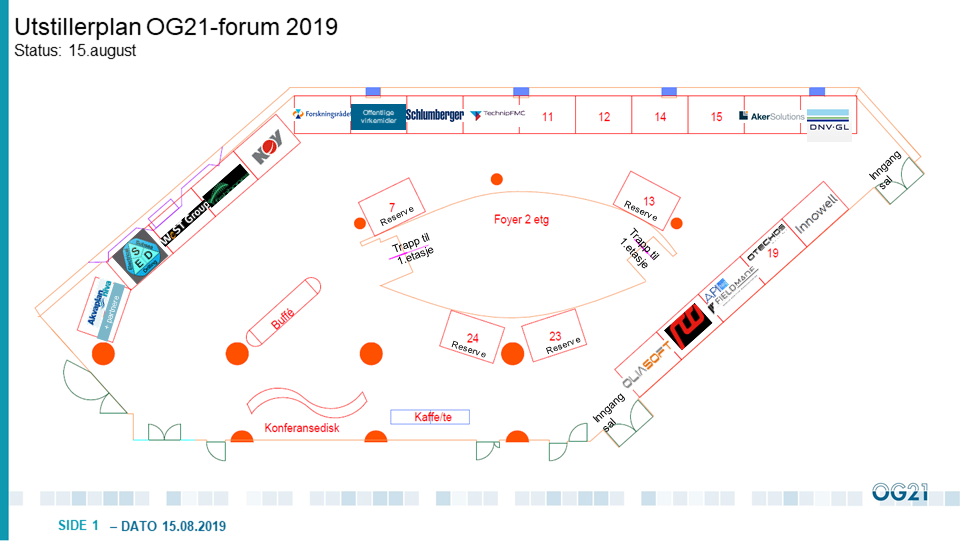 We still have room for 5 more industry enterprises to exhibit. Companies with high technology products and services, are welcome to contact the OG21-secretariat about exhibition space at the OG21-forum 2019.
In addition public bodies offering R&D funding will be having stands at the event.
Messages at time of print 2 December 2022, 10:08 CET
No global messages displayed at time of print.