OG21-forum 2019
When:

12 November 2019 09:00 - 20:00

Where:

Oslo Plaza Hotel

Target group:

Decision makers, Subject matter experts

Fee:

NOK 3000 + VAT. OG21-members: 1000 NOK + VAT

Registration deadline:

11. November
About the event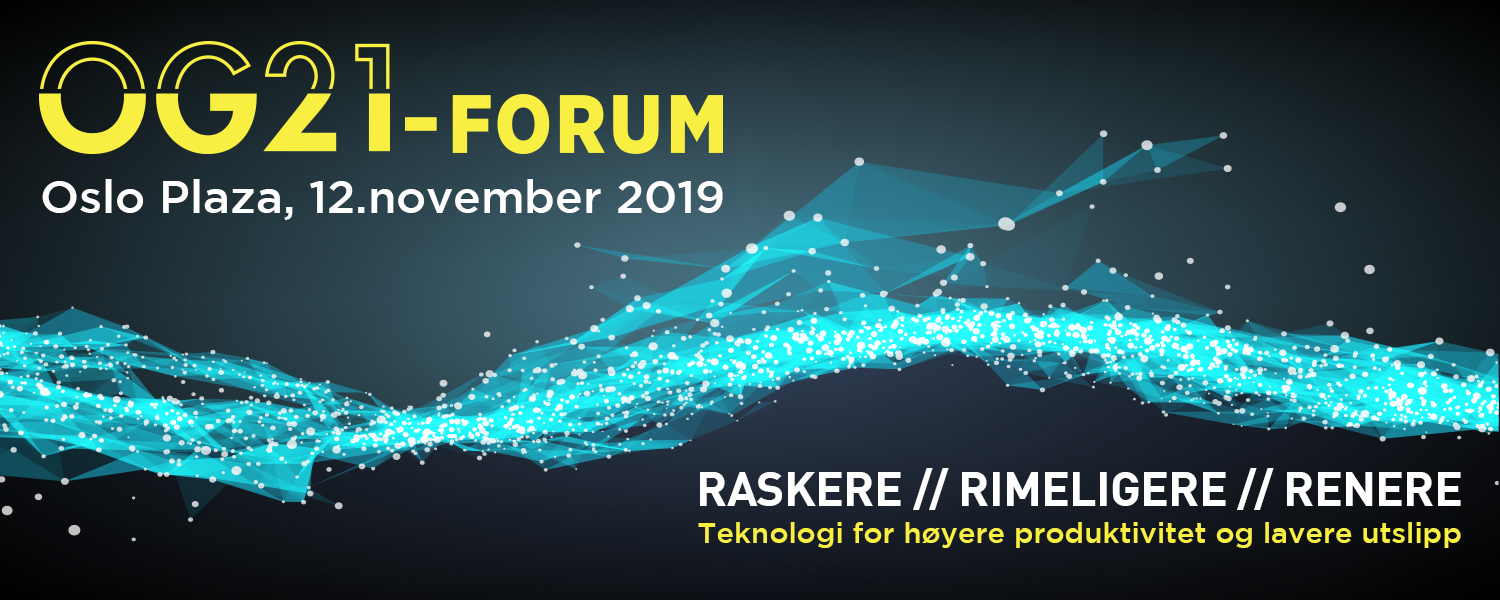 OG21-forum 2019 will mainly be in Norwegian. Some speakers in the morning session will give presentations in English, and the panel debate in the morning session will also be conducted in English.
Oil and gas from the Norwegian continental shelf compete in the international market. To succeed, projects have to be developed faster and with lower costs. At the same time emissions will have to be reduced, both driven by a desire to reduce emission costs and the need to maintain the societal "license to operate".
OG21-forum 2019 addresses these topics. How can technology make our projects faster, with lower costs and reduced emissions?
Delegates at the OG21-forum will also be able to visit technology companies in the exhibition area. The exhibition includes more than 15 companies with high technology and competence content. More information here.
Speakers
Programme